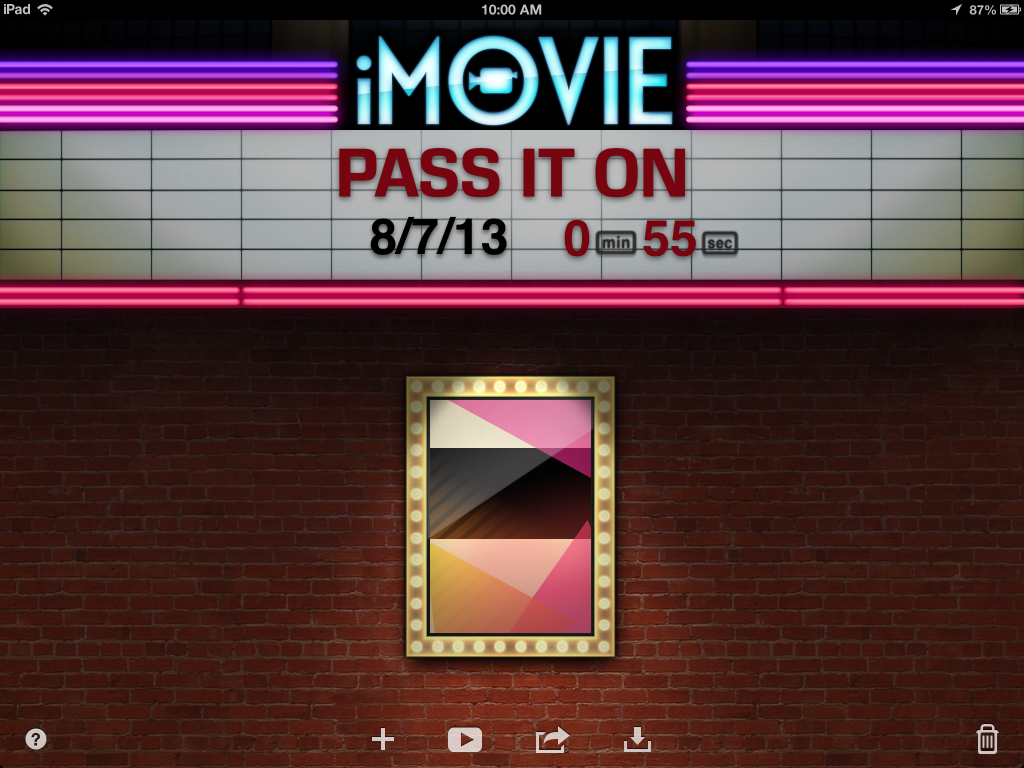 I am excited to be involved in Globe Education Network's new Education User Experience (edUX), an innovative and technologically focused, adaptive learning model, which will transform the way students learn. Part of this transformation includes connecting students with the latest technology to make the classroom experience more interactive and engaging. By fall quarter 2013, all Globe University, Minnesota School of Business and Broadview University students will be learning with their very own Apple iPad® and instructors will integrate the technology in the curriculum and in the classroom.
One iPad App that has amazing potential and appeal in this adaptive learning model is Apple's iMovie for iPad. I am a longtime user and fan of iMovie for OSX, so it was a natural progression for me to include the iOS version in my arsenal as I ride the mobile productivity wave. As an instructor for both Globe University and Minnesota School of Business, and given I am an early adopter of the iPad (I stood in line at the Apple Store the very first day they were available in 2010) I have taken on a training role in the edUX iPad initiative. I thought it would be helpful for my faculty and student 'trainees' to provide a convenient source for additional resources to supplement their hands-on 'Appy Hour' training sessions. So here are some excellent resources to help deepen your knowledge and skills in iMovie for iPad.
Thanks to Pasco County Schools in Land O' Lakes, Florida for this very intuitive 8-minute overview video tutorial:
[youtube width="560″ height="315″]http://youtu.be/AXrIdMVdVNA[/youtube]
Here's another helpful video 'tut' from Pasco County Schools on using the Storyboard/Trailer tools in iMovie for iPad:
[youtube width="560″ height="315″]http://youtu.be/yT9V2aN8OYQ[/youtube]
And here's a finished HD trailer example created with the iMovie app courtesy of Lilybug Smoochkins (special shout out to the late great Don LaFontaine):
[youtube width="560″ height="315″]http://youtu.be/FKe-C4-_VSw[/youtube]
Check out these related additional resources:
So there you have it — iMovie for iPad in a nutshell, along with some tips and tricks to producing the best videos you can, using just your iPad. I hope you find this information helpful. Thanks again to all the contributing content providers.Happy movie making… Keep it real!
Ciao